OWNER: Jon and Bob Breen of Jefferson City, Mo.
VEHICLE: 1986 Chevy Stepside later changed to a 1986 Chevy Silverado
ENGINE: 454 cu.in. Chevy
CARBURETION: Enderle gasoline injection system and a 6:71 BDS blower
HORSEPOWER: 500
TRANSMISSION: TH400
RUNNING GEAR: 2 1/2 ton military transfer case, 1200 case tractor axles with planetaries
SUSPENSION: custom leafs and Rancho shocks later changed to 12 Rough Country shocks
TIRES: 66X43X25 inch Goodyear Terras
HEIGHT: 12 feet
WEIGHT: 11,400 lbs.
I saw the Wild Hair and met Jon and Bob in Raleigh, NC. May 6-7, 1989.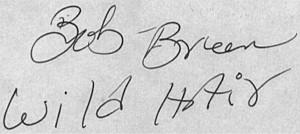 Trading Cards
I took these in Raleigh, NC. May 6-7, 1989.
I scanned these pictures from Magazines that I purchased.
I took these pictures with a video capture card from a TV show.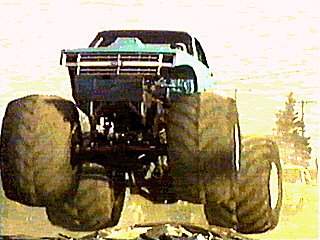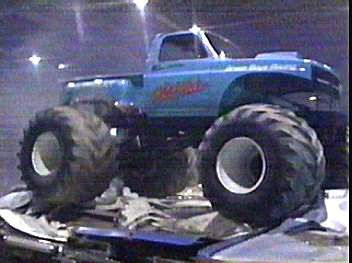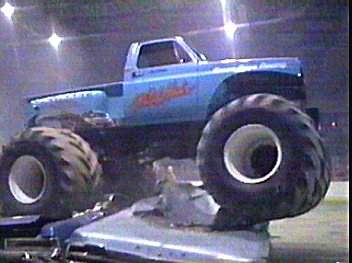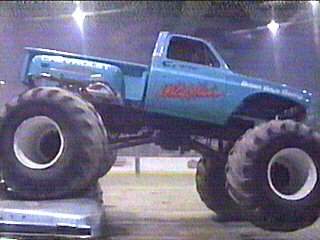 These shots were captured from a Toledo 1988 show.
BACK TO GALLERY