Owner: Kenny Martin
Body: 1990 Dodge Power Ram
I took these 2 shots in Bloomsburg, Pa.
Painted: 1990
Steve "SPEEDY" Loose wrote:
In 1990 while attending a show with Jack Brady, Kenny Martin was performing with Mopar Magic. He had recently purchased this truck from Gary Wiggins and wanted to have his name put on the doors. I borrowed a ladder and the rest is history.
From Perry Loose
I took these pictures with a video capture card from a TV show.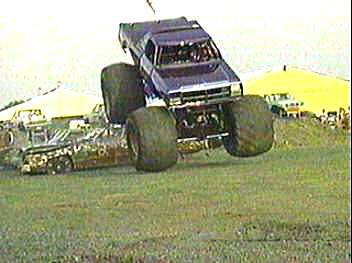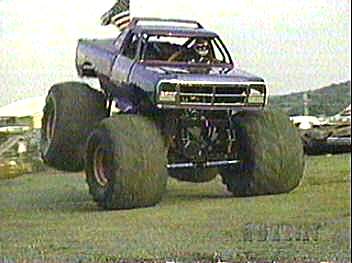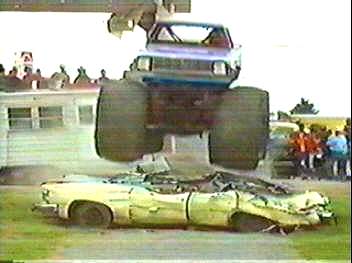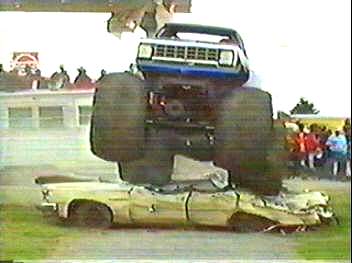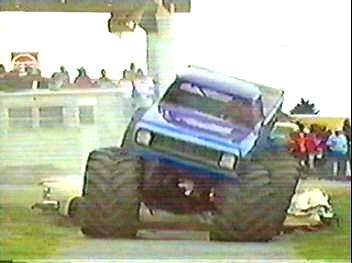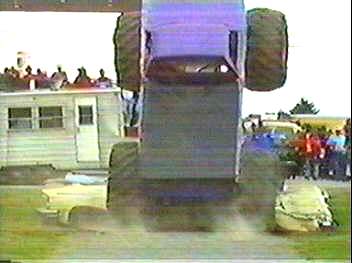 BACK