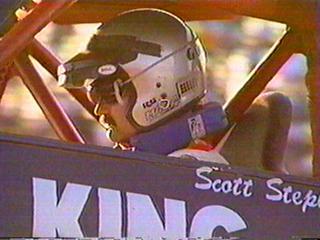 OWNER: Scott Stephens
VEHICLE: 1984 Chevy Blazer
ENGINE: Chevy 350 bored to 377 cu.in.
CARBURETION: 2 Predators
HORSEPOWER: 400
TRANSMISSION: TH350
RUNNING GEAR: New Process 205 and 2 1/2 ton Rockwell transfer cases, 2 1/2 ton Rockwell axles
SUSPENSION: 10 leafs per corner, 16 Trailmaster shocks
FEATURES: Reflexion side rails and bumpers, chrome 3 inch double Holbrecht roll bar, Stull Grill, 12,000 lb. Warn winch, bed tarp, louvered tailgate, 10 Warn lights, and utility spot lights on each side of the cab.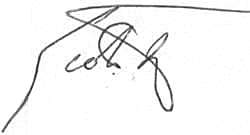 Scott Stephens let me use these shots.
I scanned this shot from Bill Holder's book "Monstrous Trucks". Photography by Harry Dunn.
Dillon Fenley sent me this picture.
Richard Scott sent me this shot.
BACK TO GALLERY